There seems to be a lot of exciting new things happening on the hill lately... specifically targeting beloved Olive Street, which I live on so I can double enjoy this.
I'm excited to finally get down to the new
TROUBLE
. The
FRED
, in all it's projectable-wall-space-glory sounds like an amazing addition to Capitol Hill's potential venues, although still a confusing mystery to me. I'll be photographing it just to make it real at the end of the month for
this months party,
and continually enjoying their neon wildlife posters.
(Past Poster)
And, on top of this, is another huge and potentially classy venue opening up just a block up from that? Looks like a few of Seattle's crafty minds have some big plans for the building that now (and still will, thankfully) contains Artful Dodger Tattoo and Sideshow salon,
check out the deets on that deal here on SGS.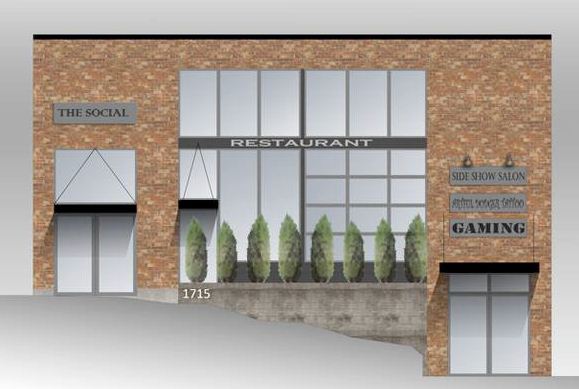 And on top of that, CC's will soon be just a block up from that? The main point here is, (possibly not including CC's but I can't jump to that conclusion...) the amazing thing we're seeing is some REAL venues and REAL destination spots, modern, classy, visual, a full-time fun, very San Fran, and perfectly homo. The grunge shit needs to go, you can't just keep filling your messy, poorly put together, dirty venues with a billion flashing blinding please-don't-look-at-the-crumbling-walls lazer lights and call it okay! (minus of course two of the best flashy light joints around, Pony and The Eagle).
Another bonus is a lot of these spaces will need to be filled with what Capitol Hill provides best: artists, bartenders and musicians... everybody wins!